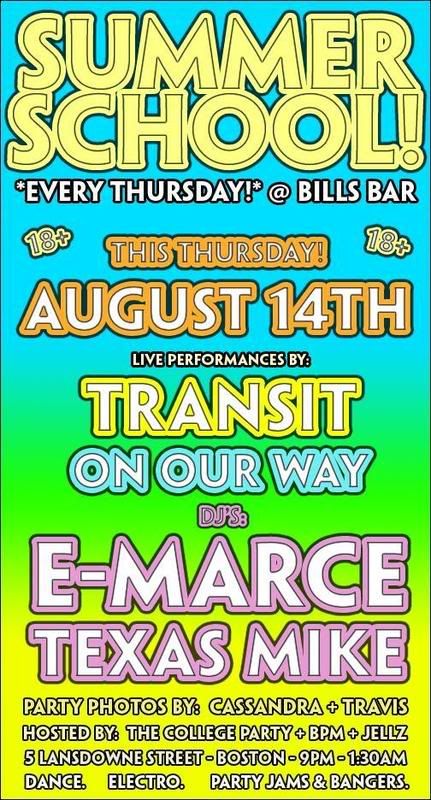 I know none of you are doing anything tomorrow night (Thursday 8/14/08).
So let's make plans RIGHT NOW!

My boyfriend and friend's band, On Our Way (http://www.myspace.com/OnOurWayMA) is playing BILLS BAR tomorrow night. They're playing with Transit and then after the live performances, there's gonna be a super rad dance party with DJ Emarce and Texas Mike! Yay SUMMER SCHOOL! We go on at 9:30. Be there at 9.


P.S. Tickets are $10.

PLEASEPLEASEPLEASE BOSTON! I'd do it for you!
Let's rock and roll and dance all night!